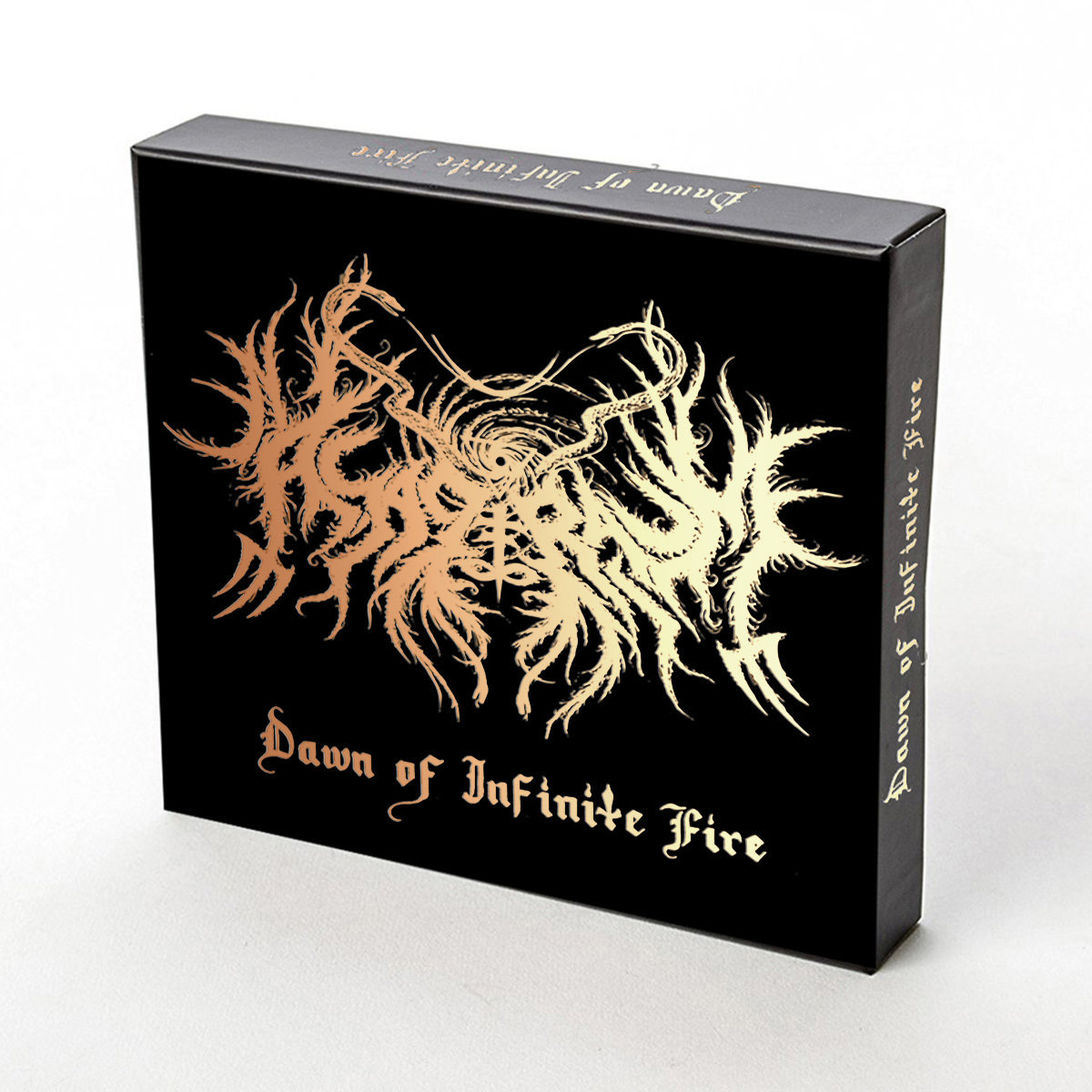 We'll cut this story short: Our manufacturers courier service lost one of our parcels of the first edition, this resulting in 100 people NOT getting their orders in due time. Also the artist did not get their full share. So what to do: We refund 100 pre-orders and compensate financially to the artist OR we print a second batch of boxes. Due to incredible support and understanding from our customers and Asagraum, we went with the 2nd option.
This edition comes with a copper hot-foil stamping on the box, as opposed to the silver first press. Also the patch is in copper thread. Apart from this, it's identical to the first one.
Order here:
edgedcircleproductions.bandcamp.com
Also Border Music Distribution have copies incoming for distribution in Scandinavia. Also Season of Mist have received their copies.
Needless to say this is a limited edition. 500 to be exact, but many went out straight away. Oh….and all pre-orders have gone out today.