The brand new band from members of Necrophobic, Nifelheim & Cryptosis.
Point proof is IN APHELION's first official EP, Luciferian Age. Here, two tracks – opener "Draugr" and the title track – are carried over from their forthcoming full-length, Moribund, and joined by the exclusive tracks "Wrath of a False God" and a cover of Kreator's "Pleasure to Kill." Totaling 23 minutes, Luciferian Age is a swift-yet-expansive sojourn into the In Aphelion soundworld.
"Draugr" storms with a martial grandiosity, rallying the righteous before a darkly beautiful finale. The successive title track weaves a sinister march rife with devastating dynamics and an anthemic, arena-ready nature. The exclusive "Wrath of a False God" is a speedy yet shape-shifting gem of oldest obsidian, taking the listener on a climactic journey that's worth the price alone. And proudly displaying In Aphelion's roots is the closing cover of Kreator's classic "Pleasure to Kill," reverential and ripping.
The icing on the cake is the grippingly powerful mix & mastering by Unleashed's Frederik Folkare
"Luciferian Age is a treat any way you slice it. This is black metal executed at a million miles an hour and spitting hatred all the way. They understand the core tenets of the genre and it's a delight to really get lost in the vision that they have crafted. Luciferian Age is a masterful release and one that has me curious to go back deeper into In Aphelion's catalog and start to identify past successes that helped to get them to the point that they could create a war cry as devastating and terrifying as this one. What more is there to ask for from a black metal record?"




twoguysmetalreviews.com
"The doors of Hell have finally opened and an evil creature has come out. This is a beast of an EP, it has only four songs but hey, believe me that as soon as you finish listening to it, you'll press the "play" button again and again."


-

blessedaltarzine.com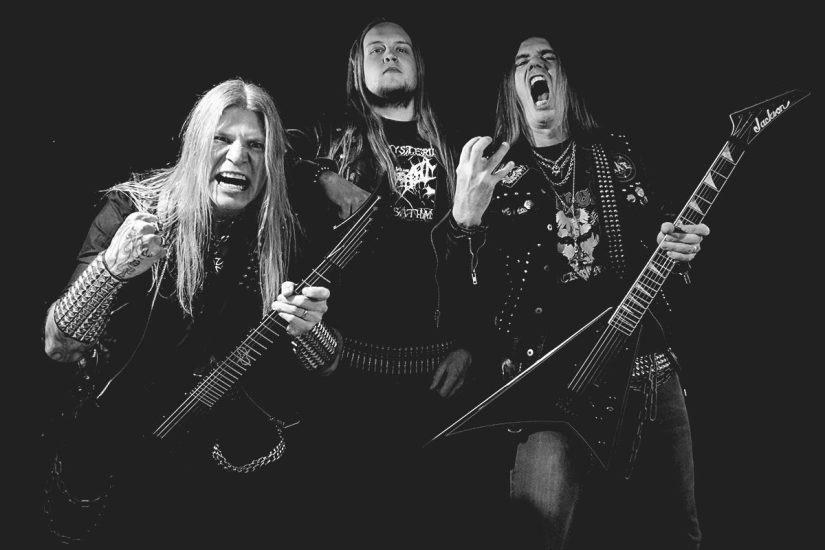 Origin: Sweden/Netherlands / Formed in: 2020 / Genre: Black Metal