In Aphelion
Avslut's Dennis Holm joining the band
IN APHELION ANNOUNCES NEW MEMBER:
«We are proud to introduce Mr. Dennis Holm as the bass player of IN APHELION. He is also a member of the Swedish black metal act AVSLUT. You have heard him play on our cover of KREATORS "Pleasure to kill" and seen him in our video for "Luciferian Age"
Now as we bring In Aphelion out on the roads we finally have a full line-up:
Vocals & Lead Guitar – Sebastian Ramstedt
Rhythm Guitar – Johan Bergebäck
Bass & Backing vocals – Dennis Holm
Drums – Marco Prij
We also have the sound wizard Andreas Vaple as FOH.
All bookings go through https://district-19.com/
We will soon announce the premier gig of In Aphelion!
LET THE BEAST RUN WILD!!
Some words from Dennis:
"It's an honor to pick up the bass for In Aphelion with such great musicians and individuals. The journey started with a guest appearance on "Kreator – Pleasure to kill" cover that the band did, and later on with the music video for the song "Luciferian age". Shortly after that, I showed my interest in being available if there would be any shows booked in the future and said count with me if you need a bassplayer live. And here we are! Thank you guys and see you folks out there! Hails!"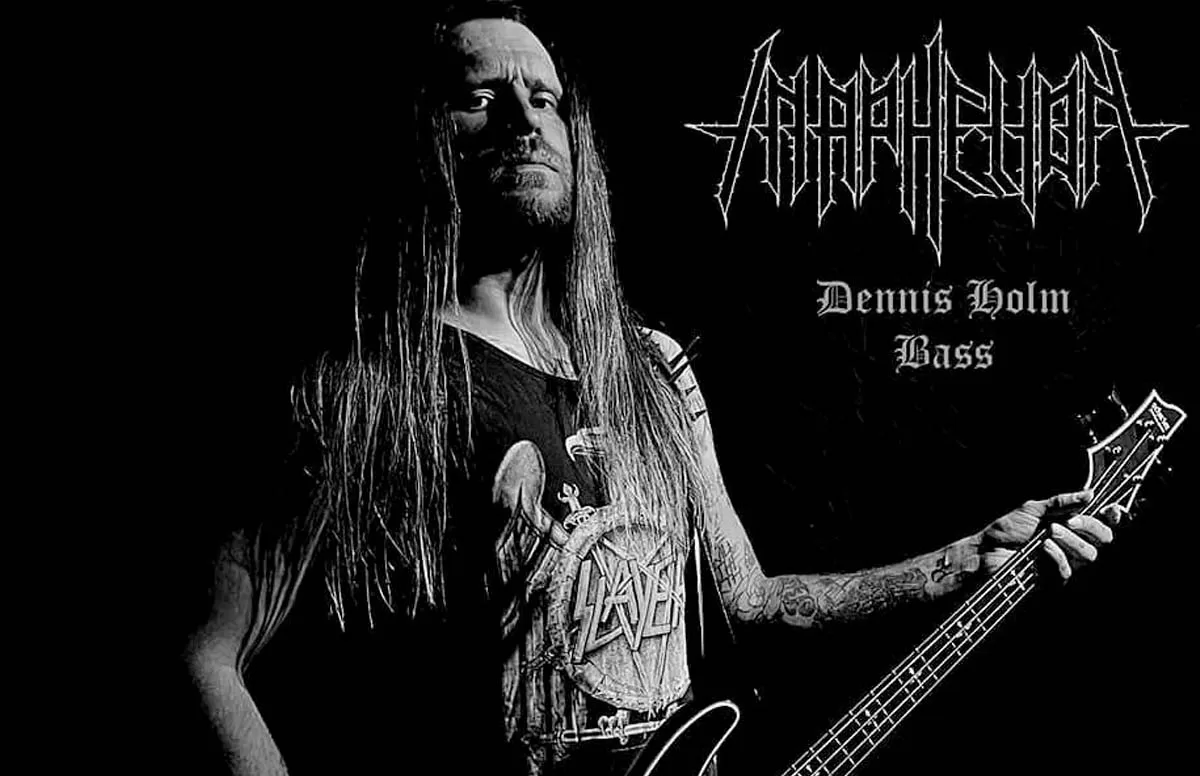 April 28, 2022